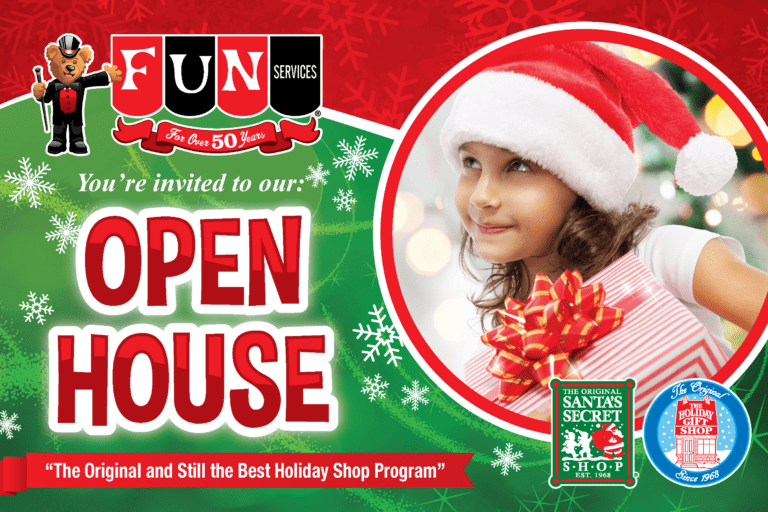 We invite you to attend an Open House

This is a great time to see gifts, ask questions and interact with other schools to exchange ideas.
RSVP's required for Zoom Sign-in information. Appointments available for in person meeting at Fun Services Location.
Fall 2021 Open House Schedule
We have many avenues available to meeting you (in person or online) to answer questions and showcase our great gift selection!
Each hotel location will have our samples, you can come check out our line, pick up your promotional supplies, ask questions.  Enjoy some snacks and fun! Plan about 30 – 60 minutes for your visit.  Each site is Open House style – no need to plan the entire day with us.
Tuesday, October 5, 2021 – Comfort Inn 
9:00 am to 3:00 pm
350 Dodge Street NE
Comstock Park, MI 49321
Wednesday, October 13, 2021 – Quality Inn 
9:00 am to 3:00 pm
2603 N. Lincoln Road
Escanaba, MI 49829
Thursday, October 14, 2021 – Country Inn & Suites 
9:00 am to 2:00 pm
2472 US Hwy 41 West
Marquette, MI 49853
Wednesday, October 20, 2021 – Hyatt Place
3:00 pm to 7:00 pm
2150 Metro Lane S.W.
Wyoming, MI 49519
One on One Meeting
Date: We will bring our samples to your school or meeting (your choice of location).
Time: 1 hour (TBD)
Zoom Meeting 
Date: Anytime! We will schedule with you
Time 1/2 to 1 hour (TBD)
Fun Services
By Appointment
675 E. Capital Ave.
Bellevue, MI 49021